Our Story
Yinrin is a haircare company with the purpose of providing natural hand-made products to hydrate and treat the scalp and hair of people with Locs and protective hairstyles. The name Yinrin, derives from the Nigerian Yoruba word for satin. The satin weave represents the natural intertwining that our coarse afro hair conducts, as well as the patterned protective hairstyles our hair can be placed in. Our logo is of a traditional African comb symbol called Eyari in Yoruba, which represents beauty. The beauty of coarse hair is our motto and Yinrin aims to reignite old traditions of growing Locs and wearing protective hairstyles by re-educating generations on how to braid, groom, and source quality ingredients for their hair.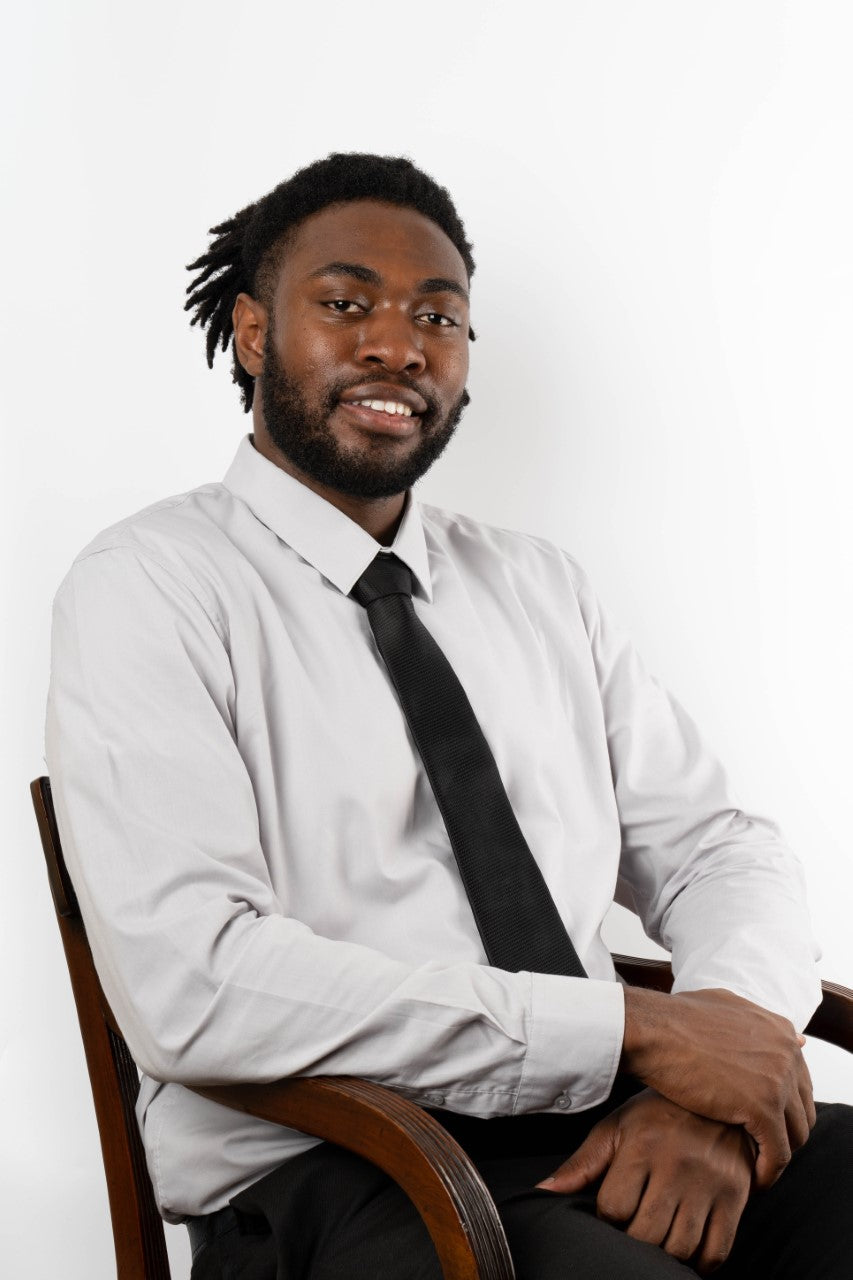 Meet Our Founder
Emmanuel Abimbola, also known as MotivatedbyE, started documenting his Loc journey on Youtube as he embarked on a new exciting hair journey. Through sharing tips, tricks, and his raw experiences, Emmanuel sought to provide his growing community with an all-in-one effective haircare product that would treat dandruff, grow hair, and hydrate.
Emmanuel is a firm believer in the power of natural ingredients, which is why he ensures that all of Yinrin's products are handcrafted with ingredients that serve an actual beneficial purpose for the scalp and hair. With the aid of his popular Youtube channel, Emmanuel aims to continue to inspire and educate his audience on the importance of community, hair culture, and education.
Emmanuel's 1 - 12 Month Starter Locs Journey